I am fortunate to have the
opportunity
to preview the new DVD offering from the
Functional Movement Systems video education series which has brought together Gray Cook and Erwan Le Corre of MovNat.
This 3 disk set is loaded with information and techniques for better understanding and coaching self-limiting exercise.
Self-Limiting exercise as
defined by Gray Cook
: "
Self-limiting exercise demands mindfulness and an awareness of movement, alignment, balance and control. In self-limiting exercise, a person cannot just pop on the headphones and walk or run on the treadmill, fingering the playlist or watching the news on a well-placed monitor. Self-limiting exercise demands engagement." Examples of self-limiting exercises. Gray further defines that when "Used correctly, self-limiting exercises improve poor movements and maintain functional movement quality. These exercises are challenging and produce a high neural load, which is to say they require engagement and increased levels of motor control at the conscious and reflexive level.
"
Disk 1 establishes the working definition of self-limiting exercise, the philosophy behind Functional Movement Systems and the appropriate integration of practical and adaptive movements as taught in Erwan's MovNat physical curriculum. Following the hierarchy of movement skills, the initial coaching session builds the steps of locomotion and takes you through each posture in the progression.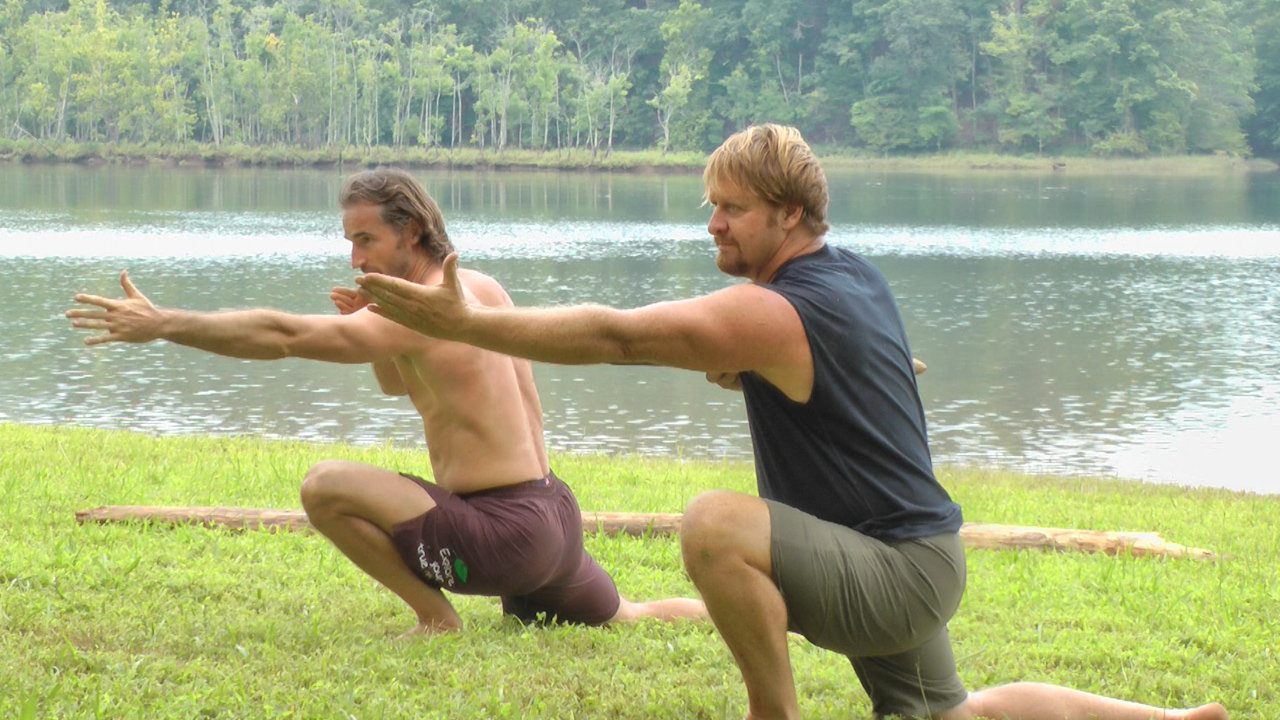 I highly recommend that you work through these steps as you watch the video. I was challenged and excited to feel the difficulty of the movements as they were being described and demonstrated, some I struggled with more than others.
Disk 2 is a goldmine of information. If you are an exercise professional, coach or rehabilitation clinician disk 2 gives you the opportunity to see how two individuals attempt to perform specific movements in a live session. Erwan demonstrates how to recognize different faults in basic patterns and gives us his insight on how to appropriately coach and cue the individual athlete in front of us as opposed to the blanket approach of attempting to teach a skill.
Watching the two athletes initiate and perform the movements so different helped me to appreciate that an individualized approach to coaching and cuing is essential.
The second section of the disk gives us a practical application of how to progress someone up to the "edge of their ability". Scalable and progressive exercise in a safe yet sensory rich environment.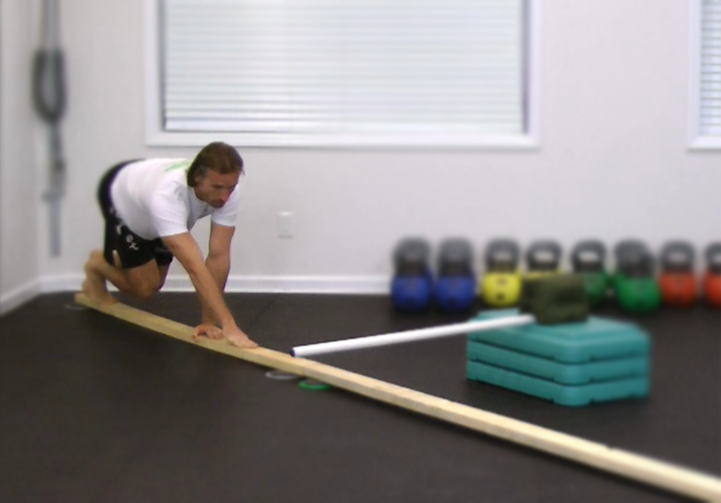 provides a video vault of the movements and drills performed in the first 2 disks. These videos are great for quick review and demonstration for clients. Additionally article resources are include in the data side of the Disk from Gray expanding on all the concepts touched on in the discussions during the training sessions. Erwan also include his Introduction to MovNat manual which allows you to better understand the context and the 10 MovNat Principles prior to implementation. And being a clinician myself I find the Exploring Functional Movmenet Exercise Manual a huge resource. It includes clearly defined exercise handouts for each of the movements including the practical application, efficieny tips and coaching pointers and directs you to the relevant FMS tests.
I highly encourage you to challenge and expand your working definition of movement and exercise, be redefining your recovery day routines. This DVD set will get you started. Thanks Gray & Erwan for the opportunity to get an advanced look at the set. Implementing it will be fun.